How is your current Music Time?
Are you?
♪  Just doing a Music Time for the sake of ticking a box to say that it's been done?
♪  Singing the same songs and rhymes week after week?
♪  Beginning to feel it is a pointless activity?
Do you?
♪  Lack the confidence when it comes to Music Time and instruments?
♪  Feel like it is just noisy chaos within the classroom?
♪  Dread it each week? 
 ♪ Feel that your voice is not good enough?
If you are currently feeling like this about your Music Time you need to … STOP! And take a step back!
♪ Music should be fun; it shouldn't be a box ticking exercise!
♪ You can easily learn new songs to add to your repertoire to stop the 'same old same old'
♪ Music is such an important part of a child's development and must not be passed over.
♪ The children don't need you to have 'perfect pitch' they just want to sing.
♪ With thought and planning a Music Time can flow and feel organised.
♪ It can become a time you and the children look forward to each week!
Maybe you've never lead a Music Time before and..
♪ You have just started a new position and you need to run a Music Time.
♪ The music specialist is no longer coming and you would like it to continue as it was the children's highlight of the week!
♪ You'd like to run your own under 5s music classes and would like some help with the structure.
So, would you love to be taught how to..
♪  lead a successful Music Time?
♪  teach songs and rhymes and know what to expect from the children?
♪  use percussion instruments with the children in your setting?
♪  get more from those props that are sitting in your cupboard?
♪  use recorded music easily and successfully?
♪  bring it all together to lead an enjoyable and worthwhile Music Time?
What if you could start that training right NOW?
You can!
The online course is ready to start NOW!  It is delivered over 4 weeks although if you wish to work through it quicker that's possible too! 
Keep scrolling to find out what is included.
The Magical Music Time 4 Week Training Course includes:
In this pre-module we will find out where you currently are with music in your setting and begin to build your confidence.
♪ What musical activities are you doing?
♪ What props and instruments do you have in the cupboard?
♪ Musical habits that can build your confidence.
♪ The skills you need to lead a Music Time and make it fun!
In this module we will cover the basics of under 5's singing.
♪  The basics that you need to know about children's voices
♪  What to expect from the children
♪  Creating a broad repertoire
♪  How to choose songs and rhymes
♪  Playing with sounds (improvising)
♪  Using props to bring songs to life
♪  Linking songs and rhymes to topics or the children's interests
Week 1 Outcome:
You will be able to select songs and rhymes suitable for the children in your setting.
Musical instruments!  The children love getting their hands on them and so will you by the end of this module.  We will go through a selection of percussion instruments and how you can use these in your setting.
♪  What are the most popular percussion instruments and how are they played?
♪  Making best use of the instruments that you have.
♪  Group instruments according to their sound (timbre)
♪  Playing along to well known songs
♪  Using instruments to accompany stories and poems
♪  Rhythm patterns
Week 2 Outcome:
You will be able to include instruments in every Music Time.
This module is about the benefits of listening to music and how you can easily include this in your Music Time.
♪  The benefits of listening to music
♪  What to expect from the children during listening activities
♪  Creating a varied listening repertoire
♪  How to choose listening material and get more from what you already have
♪  Using props to make listening experiences multi-sensory
♪  Using recordings to develop pulse/beat
♪ The different types of listening activities you can do
♪  Linking music to topics or the children's interests
Week 3 Outcome:
To select music and an activity to go with it for every Music Time.
In this final module we will be bringing all the knowledge and skills you have gained to plan and deliver a Magical Music Time.
♪  Making your Music Time an interactive experience
♪  Planning your first 6 Music Times
♪  How to structure a Music Time
♪  Hello and goodbye songs
♪  Warm up songs
♪  Connecting songs
♪  How to use the plans you have created
♪  Example of me, Anne, going through a whole Music Time (without children)
Week 4 Outcome:
To plan and deliver an enjoyable and worthwhile Music Time
PLUS you get…
Bonus
♪  Hello and Goodbye songs
♪ Connecting songs
♪ …………..
Completion Certificate
1 Month's FREE Subscription to a selection of Music Activity Ideas for ~2 to 5 yrs on Early Years Music Ideas
After the first FREE month, the subscription will be £6.75 a month; there's no contract, the subscription can be cancelled at any time.
This is an optional extra that you can choose to sign up for or not
By the end of the 4 week training programme you will have the knowledge to deliver a Magical Music Time!
What are people saying about the training?
"The whole training course has been very informative. There is so much I will be taking back to music times within my setting.
I've found a number of things that we don't do at all which we will definitely be adding and other things we already do you have given me new ideas and ways to extend the children's learning."

Cally Smith Childcare

"It was lovely to watch, I have took part in the training while the Covid 19 has been ongoing, I cant wait to take this training back into my setting. It has given me lots of ideas for my little ones/"

Jamie Kerr

New Beginnings Nursery

"…I have made a start, just looked at the first 3 sections so far and already feel I have learned some useful things. This is just what I have been looking for!"

Martha

"I enjoyed the visual training. Much easier to take in than reading. I found the planning useful as we usually let the children choose the songs, so they become very repetitive. Also liked the idea of having a topic, such as animals or transport. I am looking forward to using the instruments to accompany stories and poems, which we haven't done as yet."

Susan Barton-Leigh

Buttercups Nursery School

"I have found the course really useful and it has already inspired me to rethink my music time."

Dawn

DC Dance & Performing Arts

"I just want to say thank you for the brilliant course. I've now completed 2 music time session with the children, which they have enjoyed greatly."

Katherine

"Hi Anne, I'm half way through working through week 1 and can I just say how wonderful this course is. It's going to make a huge difference to my weekly music sessions.
Just wanted to say thank you"

Nicola

Sensory Mummy Music

"I found the training very useful and very informative. It has helped me a lot to how I can plan a musical activity with children."

Kerry Roberts

Musical Fun

"It was great. It has given me ideas how to bring music time to children in my setting."

Tsehay Alemayehu

Teacher - Montessori Nursery School

"I enjoyed the videos and weekly challenges. It was great to do things step by step, building on my learning"

Sam Boyd

Sam Boyd's Childminding

"Loved the easy to follow, step by step training method."

Jo Green

Pre school learning Alliance

"I really liked how the training was split up into different sections instead of one big one, as this makes it easier to withhold the information."

Jess

"It gave me some insight to how I can incorporate music into my everyday practice"

Rebecca Durnall

Little potters day nursery

"The idea of breaking music time into songs with different purposes and information on how children learn (phases) was really interesting and something I hadn't really thought of and will apply to my practice"

Catherine

Early Years Teaching Assistant

"Thorough explanations and excellent resources (the workbook and other pdf's, and songs) to use throughout the course. Lots of different ideas to use and try in the setting, and to make music time more interesting and fun for the children and also myself. I don't dread music time like I used to! Easy to navigate through the training and to be able to do it at own pace and when the time allowed!"

Amy

"Really Informative and useful"

Sue Norton

"In response to, what did you enjoy/like/find useful... about the training?
Knowing how I can put together different elements of what we have/do already to make a fun and engaging music session each week"

Charlotte Roberts

Dudley Pre-School

"I enjoyed going through different ideas around music and reflecting on the way I can improve and enrich the sessions I deliver."

Natalia Lema

Early Years Cocoon CIC
Magical Music Time
4 week training programme
Would you love to learn how to deliver a successful and worthwhile Music Time?
On this 4 week online training programme I take you through the elements that are needed to deliver that Music Time; my tried and tested Recipe!
'Magical Music Time' provides the structure (the recipe) for a Music Time.
If you are a resident of the UK then no VAT will be added on.  If you reside within the EU the applicable VAT will be added on.
How does the programme work?
The training is delivered online via a website.  On signing up you will be given your own login details so that you can access the training whenever and wherever you want, 24 hours a day and 365 days a year. It could be used during PPA time or on training days.
Each week, for four weeks, a new module will be made available to you; this is to help you focus on that week's topics.  The course is four weeks long but you can work at whatever pace suits you: quicker or longer than 4 weeks; if you complete a module before the next one is released then there is an option to release the next module.  Once the content has been made available you have access for life.
The training is delivered through videos, workbooks and checklists.  You can download whatever you want to keep for your own use.
There is also a Magical Music Time Facebook group just for those taking part in the course; a place where you can share your musical successes and frustrations in a safe non-judgemental environment.
Sounds great, how do I start?
To join the Magical Music Time 4 Week Course just click here.  You will then be taken to a payment page. Just fill in the form and you will be given instant access to the training.  Once you have paid you will receive an email with your login details and an email from me telling you what happens next (please check all folders including SPAM). 
If you have any questions about the course please feel free to send me an email at anne@musicalabc.net.
I look forward to helping you bring the joy of music to the children in your setting.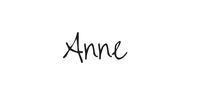 A little about me…
I started teaching music to the under 5s in 1998 as a qualified primary teacher and was also the school Music Co-ordinator.  After a break from teaching, to look after my own little people, I setup Musical abc in 2008 to teach music to the under 5s.  I have worked with many children and have gained and developed fun ways to help children explore music. I will be sharing my knowledge and experience of planning and running a successful Music Time through this course.
Frequently Asked Questions
These are some of the questions people most frequently ask us:
Do I need to start the training now?
No,  you can purchase now and then start when you are ready.
Do I need to complete the training within a set period of time?
No, you take as long as you need to complete the training.  As it is online you can re-watch videos time and time again.
How do I access the training?
Very easily! As long as you have access to the internet on a device (phone, tablet or computer) you can access the training. All the training is done on a secure website. On signing up you will allocated a username and password. 
Then, click on the link for the secure website, enter your login and password that's it you can start your training! Super easy!
I'm worried about entering my payment details online, how do I know it is safe?
My website is secure as can be seen by the padlock symbol in the address bar: 
All payments are done securely through Stripe; your payment details are never disclosed.
Can I share the training with colleagues?
Each training place purchased is for an individual to watch and work through.
That person CANNOT share their login details and the training material in electronic or printed format: e.g. videos, workbooks, checklists.
Can I do the training if I run an under 5s children's business?
Yes, the training and activity ideas you are free to use to teach young children. However, they are for your own use ONLY.   THEY CANNOT BE USED FOR YOU TO TRAIN OTHERS FOR FINANCIAL GAIN OR BE ADDED TO A FRANCHISE CURRICULUM.

Will the training show demonstrations with groups of children?
Sorry no, for child protection reasons this is not possible.