Musical Show and Tell
'Show and Tell' has and will probably always be a favourite in the early years; whether it be a specific session or children are encouraged throughout the day to talk about the object/item brought in from home.
How can 'Show and Tell' be applied to music?
You could encourage the children to bring musical items: instruments; books with songs; CDs with music that they like listening to…
Also
The adults in the early years setting could do the same.
Instruments:
Why not encourage any of the adults who have learnt or play an instrument to bring it in to share with the children whatever it might be a: recorder, flute, cello…? They could just play Twinkle Twinkle or a few notes.  The children will love the experience whatever they are able to play! The aim of this activity is for the children to hear a little of it being played and then maybe let them play it: press a key on a flute or move the bow on cello.  It could be followed up by listening to music that includes the instrument that they have been exploring.
Exploring instruments is something I do regularly with the children I work with.  I have a range of musical instrument that I have acquired over the years that I share with the children at my session; most I'm unable to play but can I can make a sound.  The children love seeing the instruments.  I especially love their inquisitiveness when they see an instrument's case; they come up with many wonderful ideas as to what might be in the case!
Favourite Music:
As long as the lyrics are suitable, share your favourite music with the children.  Think about ways that you could encourage the children to respond to the music:
Movement with a prop: scarf, parachute, puppet

Creative: painting, drawing, constructing

or playing along with percussion instruments 
Also, don't just do 'Musical Show and Tell' as a one off.  I'm not suggesting every week but maybe it could be something you do every term.
Happy Music Making!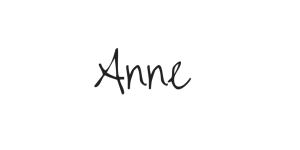 P.S. If you would like more help with music in your early years setting, please take a look at my Early Years Music Ideas Membership: https://www.musicintheearlyyears.com/early-years-music-ideas-2-to-5