An online ideas bank
for those who work with children from ~2 to 5 Years
Suitable for
♪ childminders
♪ early years practitioners
♪ nursery/reception teachers
♪ day nursery owners/managers
♪ leaders of toddler groups or under 5s music classes
♪ Gain access to new songs and rhymes plus new ways to approach traditional nursery rhymes and songs
♪ Do more with the musical instruments in your cupboard
♪ Ideas for different genres of music
♪ Plus some simple Music Time Plans!
NEW updated resource launching soon!
The whole 'Activity Ideas for ~2 to 5 Years' is being redone with ideas being gradually added to the new resource website . 
Where do I sign up?
Access to new members will be available from September/October.  It will have an initial sign up offer of 15% off the usual price, 12 month's access for £59.50 instead of £70.  After 12 months, the subscription will be just £5 a month and your price will stay at £5 throughout the lifetime of your subscription.  You are free to leave the Music Activity Ideas for ~2 to 5 yrs on Early Years Music Ideas at any time and there is no contract in place (although if you do leave and come back you will re-join at the rate at that time).  
If you would like to be one of the people who gets 15% off sign up below so you will be one of the first to know when it goes on sale; get details delivered straight to your inbox!
If you tick the box below you will also receive my weekly term time only newsletter with help and tips.
Thanks
Anne
We hate spam too. Unsubscribe at any time.
With the NEW resource you will be able to....
 Interest
E.g. Animals, Minibeasts, Weather...

Current Month of the Year
Songs and Rhymes
Body Percussion
Instrument
Listening to Music 
 Each plan will include:
Activities you could do
PLUS opportunities for learning including: Areas of Learning and Characteristics of Effective Learning


Here is what may be included in each type of activity:
Song and Rhyme Plans
Activities you could do:
Just singing song or saying rhyme.
The plan may also include some of the following ideas:
♪ Playing Instrument to accompany song
♪ An Action, Body Percussion or Movement to go with song or rhyme
♪ The use of a Prop/s: puppets, parachute...  
For the other types of activities:
Body Percussion Plans
Activities you could do:
Exploring body percussion
The plan may also include:

Creating patterns

Instrument Plans
The plan may include some of the following activities ideas you could do:
Exploring instrument
Sound for story/poem;
Instrument to accompanying movement
Playing instrument along with music
Creating patterns on instrument
Listening to Music Plans
The plan may include some of the following activities ideas you could do:

Just listening
Movement as an individual with/without a prop, or mark making whilst listening 
Movement as a group with or without a prop whilst listening
Creating whilst listening
I'm also beginning to introduce simple music time plans that include 4 activities.  For example it might include the following type of activities: 2 songs/rhymes, 1 instrument, 1 listening
When it launches there will be a few plans based on books. 
Accessible to view on the website
To help you learn and deliver the new activities the website has:
Plans and visual printouts to view
Links to Amazon to listen/purchase recorded music 
Links to YouTube for some pieces of music 
To Download
On the website you can download:
An activity plan for every activity with links to the early years opportunities for learning: Areas of Learning and Characteristics of Effective Learning

Visual printouts (available for some activities)

MP3 recordings of me, Anne, singing/saying the songs and rhymes to help you learn the words.
Here's a little about me and how I can help you
I'm Anne, a musician, composer, teacher, trainer and mum!
I started teaching music to the under 5s in 1998 as a qualified primary teacher and was also the school Music Co-ordinator.  After a break from teaching, to look after my own little people, I setup Musical abc in 2008 to teach music to the under 5s: classes for babies, toddlers and preschools.
I have worked with many children and have gained and developed fun ways to help children explore music. I will be sharing my ideas through this resource.  I love helping others and I'm excited to be able to help more Early Years Practitioners.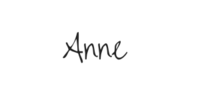 I look forward to helping you bring more music to the children in your setting.