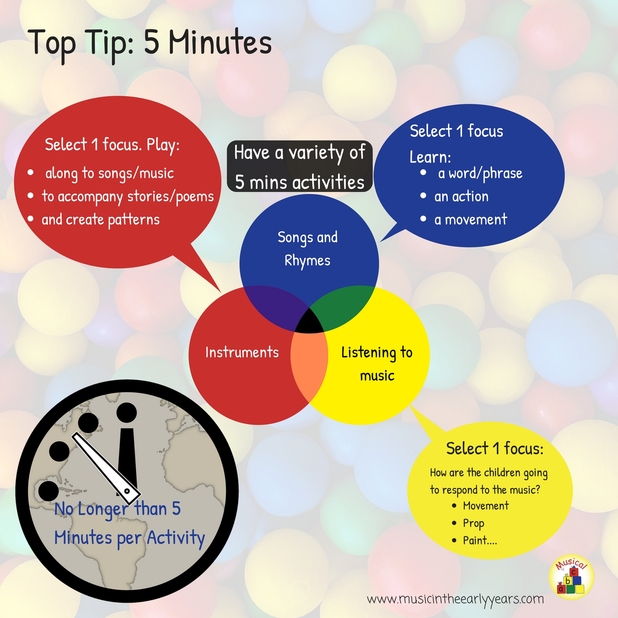 Here's a short video explaining more:
Yes, everyone who works in the early years can lead an enjoyable and worthwhile music experience.  You just need self-belief and some time to develop your knowledge and skills.
Here are the answers to some questions you might be asking yourself:
Is my voice good enough?
Yes, even if you feel that you can't sing, your voice is good enough.   The majority of songs that should be sung with the under 5s should be simple; they should have a simple tune and rhythm.  Confidence in your singing voic…